Ear Domes for Siemens Hearing Aids
Ear domes for Seimens hearing aids are essential accessories to have. They fit snug to your hearing aid receiver, making the process of insertion seamless, while providing a feather-soft, comfortable feel, and protecting your ear canal from infections. They come in packages of six, and are available in open domes, semi-open domes, closed domes, and double domes, to aid in comfort and ease of hearing. Please refer to the chart below in the description for further clarification.
 Ear Dome Features Include:
Integrated silicon grid for wax protection.

New modified soft silicone grid for simple and effective cleaning.

Disposable solution for frequent replacement.

Click interface for reliable and easy use.

miniReceiver 2.0 size P (60 dB for Ace micon, 70 dB for Pure micon) can now be fitted with a custom CIC shell or Double Domes.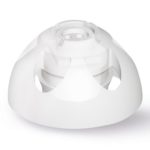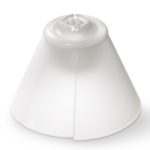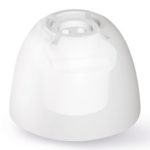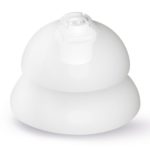 Open
 For patients who require maximum comfort and no occlusion.

4 mm
8 mm
10 mm
Semi-Open
 For patients who desire the comfort of an open fitting but need more power.

8 mm
10 mm12 mm

Closed

 For patients who require more loudness than the Open Dome can offer.

6 mm
8 mm
10 mm

Double

For patients who require broadband amplification and more retention.

Can also be used with miniReceiver 2.0 size P.

8/10 mm
10/12mm
How to change your Hearing Aid Click Domes