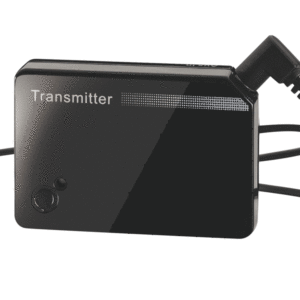 Seimens EasyTek TV transmitter
The Seimens EasyTek TV transmitter works in conjunction with smart bluetooth technology to stream television, radio, or other media direct into your seimens digital hearing aids. VoiceLink™ is a voice transmitter that connects to a plug-in microphone and transmits sound via an easyTek™ or miniTek® using Bluetooth® wireless technology.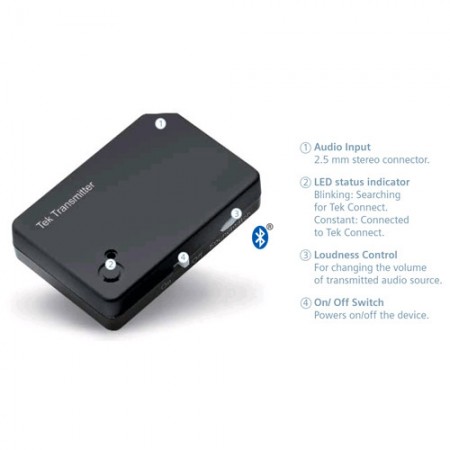 Translates a signal that is not Bluetooth into a Bluetooth wireless signal.
Every easyTek and miniTek comes pre-paired with a transmitter that captures audio from devices with and without Bluetooth technology — including TVs, DVRs, laptops, MP3 players, game consoles, etc. The transmitter converts audio into a Bluetooth wireless signal and sends it to your easyTek or miniTek in real time—without any audio delay!
Microphone makes it seem like a speaker is right next to you.
VoiceLink is very useful in noisy environments like restaurants, classrooms, and conferences. With VoiceLink you can hear speech as if the person wearing the microphone is standing close by.