Siemens Pure Primax 7px Hearing aids
Siemens Pure Primax 7px hearing aids with accessories included. Pure Primax™ is ready to delight even the most discerning wearer: Equipped with primax, the next generation of BestSound™ Technology, it offers all the outstanding advantages of a binaural hearing instrument. Thanks to e2e wireless™ 3.0 this can be done whenever needed because it includes the industry's lowest energy consumption**. Plus, two independent clinical studies have proven that the new Pure binax allows wearers to understand speech in difficult listening situations such as restaurants or parties even better than people with normal hearing.*
Siemens Pure Primax 7px hearing aids with accessories
Paired with the new easyTek™ and easyTek App, the Siemens Pure Primax 7px hearing aids satisfy even the most tech-savvy hearing aid wearers.
*Two clinical studies have shown that binax provides better than normal hearing in certain demanding environments (University of Northern Colorado, 2014; Oldenburg Hörzentrum, 2013): Speech Reception Thresholds (SRT) in cocktail-party situations improved up to 2.9 dB for wearers with mild to moderate hearing loss using Carat binax or Pure binax hearing aids with narrow directionality, compared to people with normal hearing.
** For instruments with binaural processing.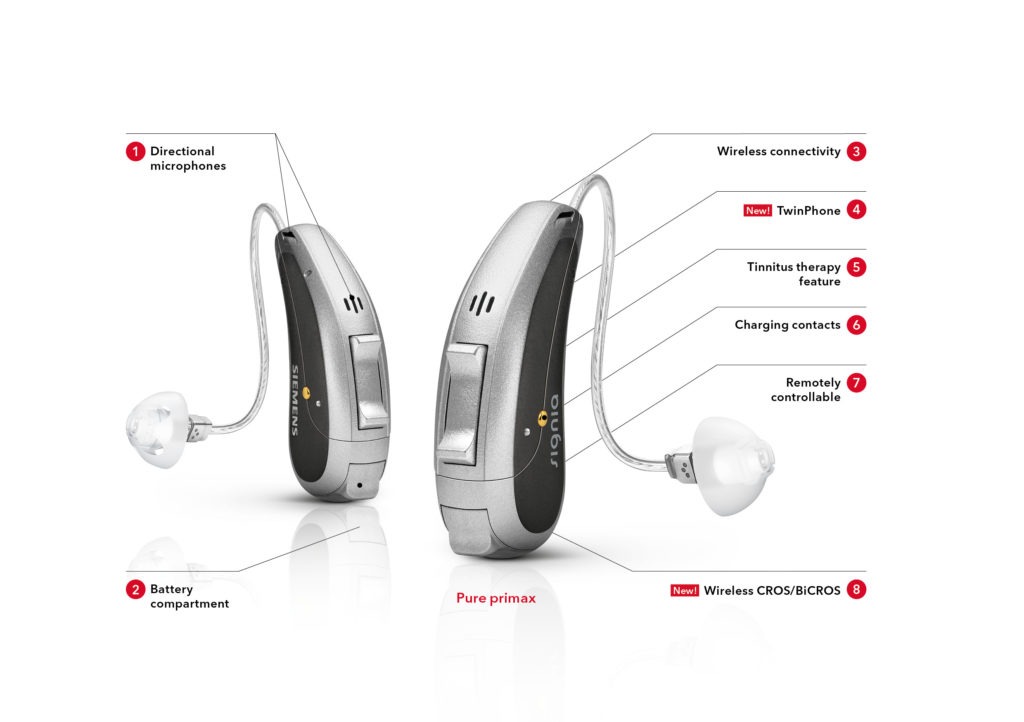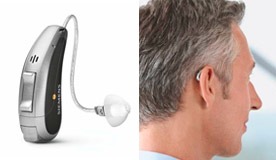 Discreet design
Housing in a discreet, elegant design

Color Conversion Kit

Size 312 standard or rechargeable battery

Customizable controls to match the wearer's preferences

Ingress Protection Rating IP 67

IPX7 water resistance for immersion in up to 1 m of water for 30 min

IP6X full dust protection for uncompromising quality and safety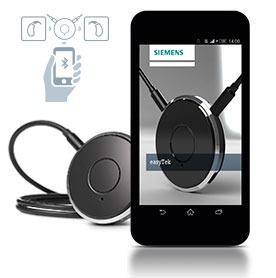 Premium performance
Powered by Primax, the next generation of BestSound Technology

e2e wireless 3.0 for a superior binaural features whenever needed

Available in performance levels 7px and 5px

Premium wireless connectivity for absolutely convenient control with easyTek and easyTek App

Remotely controllable via the new touchControl App

Enhanced tinnitus noiser option
Easily and quickly download the app on the Google Play* Store or Apple App Store* at no cost.
 Redefining the ease of listening with digital bluetooth hearing aids.