SIGNIA Pure® 312 7Nx Hearing Aids

The new Pure 312 Nx. Your elegant companions in natural hearing. Discussing the latest exhibition with friends, gushing about a delightful classical concert or an exquisite ballet performance – Signia's Pure™ 312 lets you share all of life's beautiful moments and immerses you in them, completely. With Pure 312, you can enjoy the most natural sound experience with superior connectivity for audio streaming from your smart phone and TV.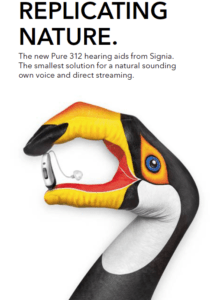 Maximum discretion
Pure sophistication in a small package: With its small, 
elegant housing Signia's Pure 312 sits unobtrusively
behind your ear. It can be remotely controlled via
your smartphone for a maximum of convenience and
discretion.
Fully featured
Packed with sophisticated, state-of-the-art technology,
Pure 312 from Signia offers the most natural sound
and highest hearing performance as well as superior
connectivity.
For all levels of hearing loss
Mild, moderate, severe or profound hearing loss,
Pure 312 tackles all these challenges and gives you
back the natural sound of life
Hear the sound of your own voice as nature intended. From vividly discussing art after visiting a museum to enjoying the excitement of a new city with your loved ones, Signia's Pure 312 Nx lets you delight in the world of sound. It combines the natural sound of your own voice perfectly with all surrounding sounds. This lets you enjoy the most natural hearing experience and highest hearing performance, even when discovering the splendor of new destinations. Please note: Features may vary depending on the configuration of the individual hearing aid. Your hearing care professional will be happy to assist you. See Pure 312 Nx hearing aid details here.
Hearing your own voice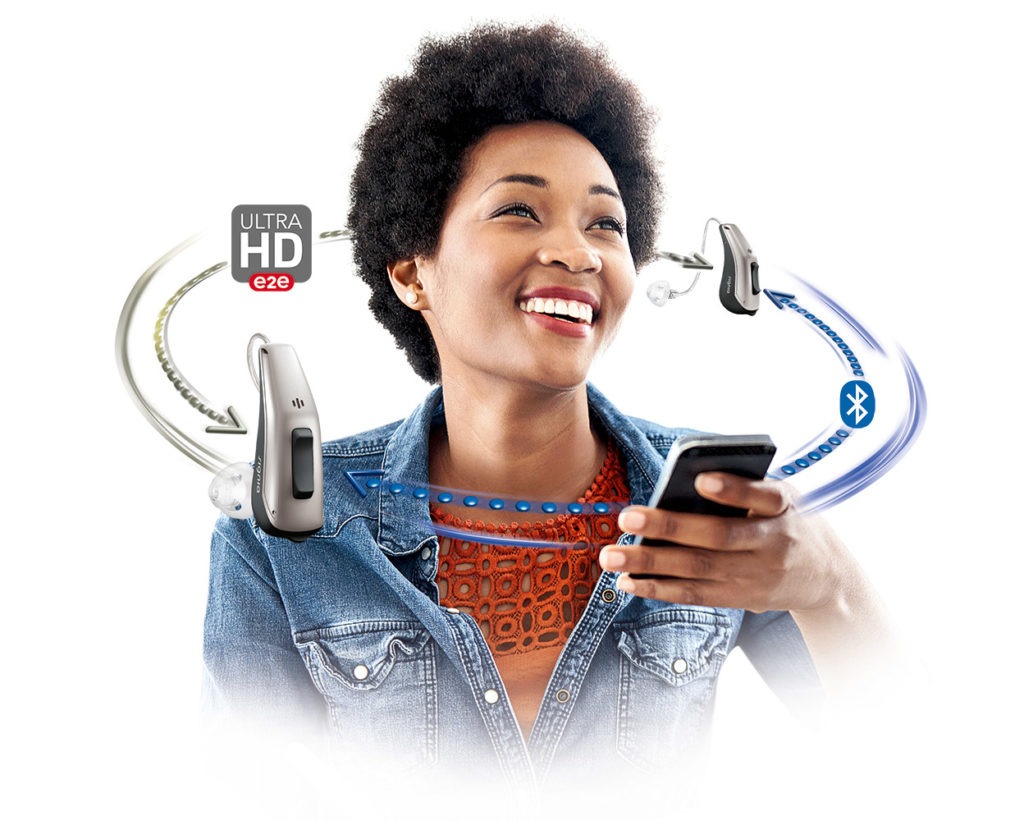 Many hearing aid users do not like the sound of their
own voice as it sounds loud and unnatural.
As a world's first, Signia's Pure 312 solves this: Its
OVP™ (Own Voice Processing) provides you with a
natural sounding own voice combined with optimal
hearing of all other sounds for the most pleasant,
natural listening experience.
Speech in noise
Thanks to its Speech Quality, Signia's Pure 312 enables
you to hear speech clearly in all situations through
advanced noise suppression technologies. This makes
it easier for you to understand your conversation
partner, even in very noisy environments such as a
restaurant or a conference.
Conversation while moving
The 3D Classifier of Pure 312 provides advanced
automatic control in all situations to let you enjoy
the highest hearing performance. To deliver optimal
hearing even when moving, the hearing aid settings
are automatically adjusted based on the myControl
App's motion data.
Crystal clear sound
Pure 312's Sound Clarity offers the most natural, lifelike
sound in all environments. This lets you enjoy crystal
clear sound, even in the loudest environments.
Our new hearing aid technology Signia Nx delivers the most natural hearing experience, outstanding speech quality, and best connectivity to your smart phone as well as TV.