New and in stock now for summer 2020, Signia Styletto X features on-to-go rechargeability, Bluetooth connectivity, water-resistant (IP68) hearing, and more, all in a stylishly slim-RIC form factor. Styletto X features four-dimensional (4D) hearing processing which reproduces sound coming from any angle and direction, even while the wearer is moving (running, playing sports, etc).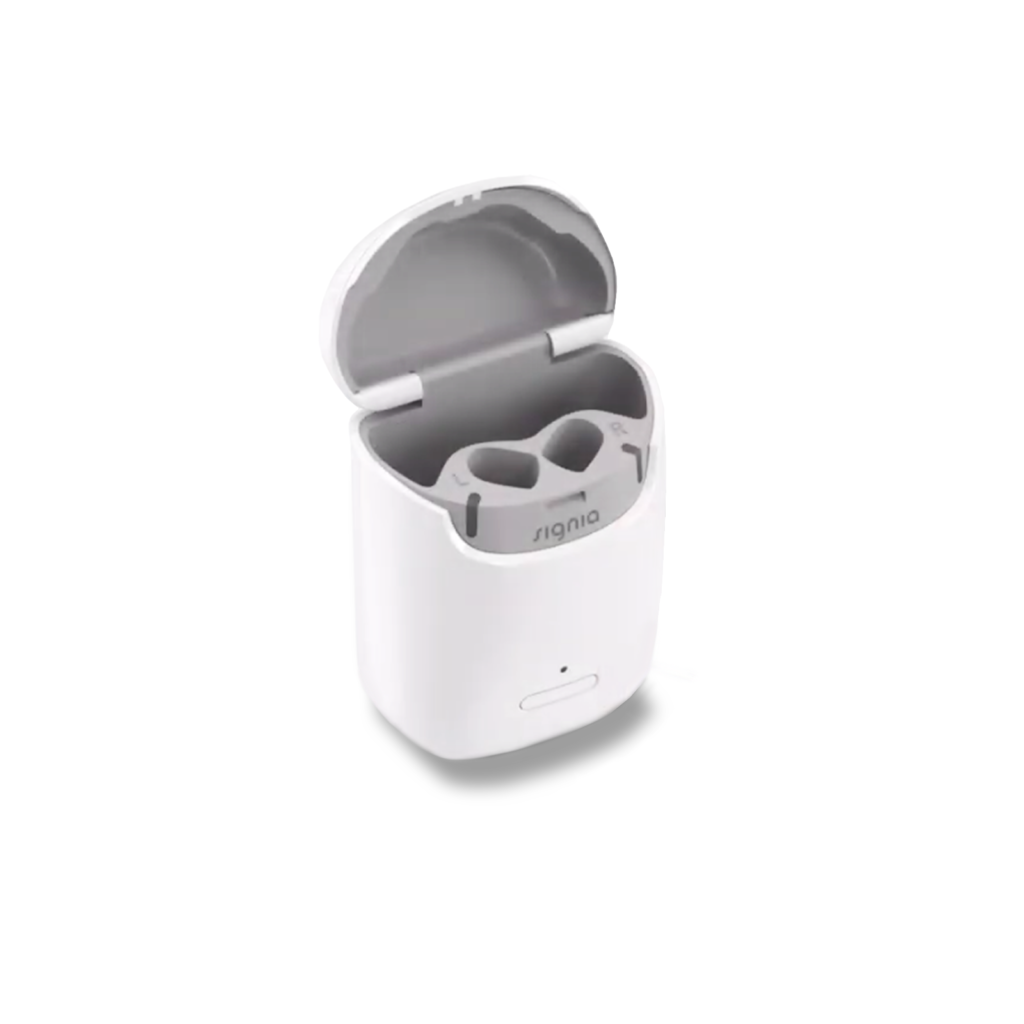 The included charger doubles as a portable power-bank and case for the Styletto X hearing aids. The innovative charger holds up to three (3) full days, of all-day-and-all-night hearing aid charges. Just one three-hour case charge (via USB cable), provides up to three days of hearing aid charging on-the-go!
Just charge the Styletto X's for 4 hours with the portable charger for 24-hours of hearing aid usage. For added flexibility, you can also "quick-charge" Styletto X's for 30 minutes for 5 hours of usage.
The charging case can be charged by USB-C (included with charger) or via any Qi wireless charging pad or device (sold separately).
Styletto X can also be connected to any Bluetooth smartphone for wireless calling directly from your hearing aids.
Volume and environment setting controls can be changed easily via your smartphone (free Signia app) or a miniPocket accessory (sold separately).