ZENIPOWER HEARING Aid Batteries
made with Zinc Air for Hearing Aids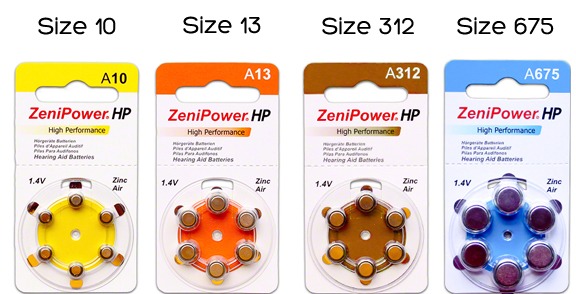 Hearing aid devices using zinc-air button hearing aid batteries sizes A10, A13, A312, and A675, can be expected to require fewer battery replacements, clearer tones, less distortion, fewer volume adjustments, and longer service life.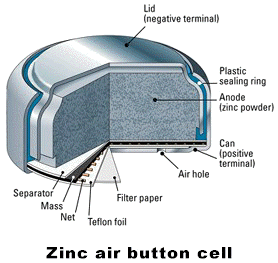 CHARACTERISTICS
With metallic zinc as its negative electrode, oxygen in the air as its positive depolarizer and aqueous potassium hydroxide as its electrolyte, the zinc-air cell has the highest energy density of any battery system. ZeniPower Hearing Aid Batteries also meet worldwide environmental regulations. More features as follows
Super Long Service Life – 2-10 times longer than any other battery system.
Flat Discharge – Constant output voltage makes less adjustment of your hearing aid.
High drain output – Will power the most heavy-duty hearing aid easily.
Excellent Shelf Life – Up to five years shelf life sealed with tab.