FYE & Hearing Aids
Our hearing aid industry experience dates back to 1976, where we initially performed repairs on hearing aid devices for Hearing Services International (HSI), in Hopkins, MN and American Sound Labs Inc.
Soon after, we landed partnerships with individuals and started the hearing aid manufacturing facility Cochlear Laboratories Inc. After a whirlwind of success, Cochlear Laboratories Inc. was acquired by Starkey laboratories, provisioning yet another opportunity within the hearing aid industry, as the engineering director at Olympia Hearing Instruments, Inc. That lasted until 1989, when our team was retained by Phonak Inc. for consulting in audiological engineering services.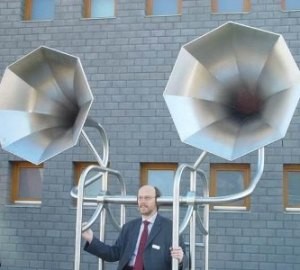 In 1991 we embarked on a new quest and founded Mediphonix Inc., one of the largest hearing aid manufacturing facility of that time. As a fledgeling start-up Mediphonix Inc. was initially funded with only $17,000 dollars, and within the second year in business grossed over 14 million.
After Mediphonix Inc., we switched gears a bit and engaged in audiology seminars, imparting technical knowledge and lecturing hearing health professionals on patient ear care, and digital hearing aid programming techniques.
Finally, in 1998 FixYourEars was established. At the time the hearing aid industry's regulations were stringent and unfair to both competitors and the general public. However, by 2007 FixYourEars became one of the largest hearing aid distributors on the internet, as well as one of the most credible outlets for major brand affordable hearing aids globally.